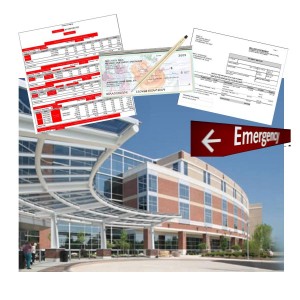 Increase the productivity of the patient billing staff in posting payments by 400% — customer accounts are posted of the receipts and checks are electronically deposited to the bank via secured transmission of the Check21 or ACH file(s).
Automate and expedite the receivables process providing customers with the option to pay by credit card or electronic check —payments are received on the Internet through your existing website, or a brand new one,  electronically posted to the billing system and deposits are available immediately.
Solutions to enable the depositing and tracking of checks via Check21 or ACH received for miscellaneous payments and donations.
Processing of accounts receivable for client (doctor & other healthcare provider) offices—posting payments to various client accounts and electronically depositing directly into various client bank accounts.
Automatically restrict payment processing on collection or problem accounts.
Solutions enabling health care institutions to pay Fast & Efficiently by check or ACH.  Secure fold-n-seal, legal amount protection, signing, postive pay and full MICR solutions all available.
HEPA compliance solutions available with document management and shredding – on-site or scheduled shredding service solutions.