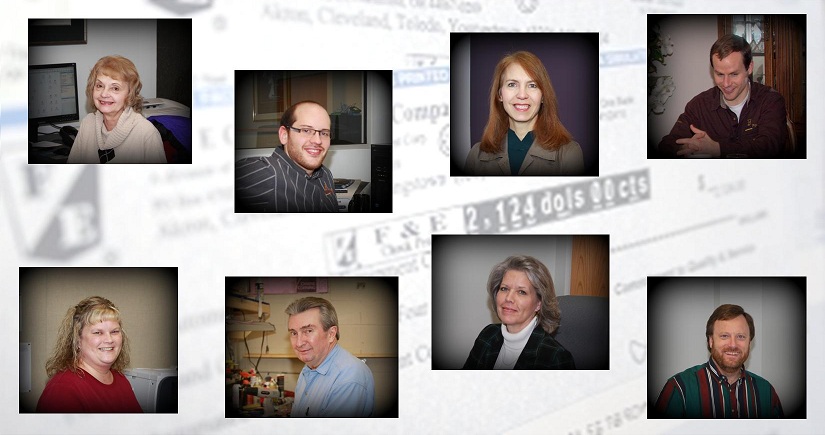 Thanks to favorable customer response to F&E CheckPros' high-integrity consultative sales and platinum support, the team continues to grow … they welcome the challenges by customers that have brought +20% annual growth necessitating an added employee a year!
With a new vision developed in 2004 – one that is customer-centric and technologically savy, F&E CheckPros sports an award winning team with each associate bringing unique skills and talents to their position.
CUSTOMER SERVICE & ADMINISTRATION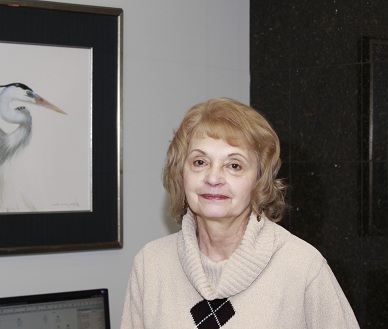 Carol – A 25 year veteran with an extensive knowledge of the machines & their consumable supplies, providing customer service, purchasing and receivables for the organization.  Carol and her husband are enjoying their semi-retirement spending summer weekends at their place on Lake Erie and on a variety of ports of call on cruise ships.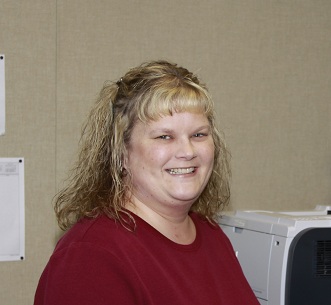 Janice – Joined the company in mid-2011 bringing administrative expertise, accounting skills and a background in customer service.  She has employment history in accounting and management working in manufacturing and construction industries as well a recent stint in a credit union.  Janice enjoys cooking and being the bargain hunter frequenting consignment and discount stores between balancing the schedules of her three at-home teens.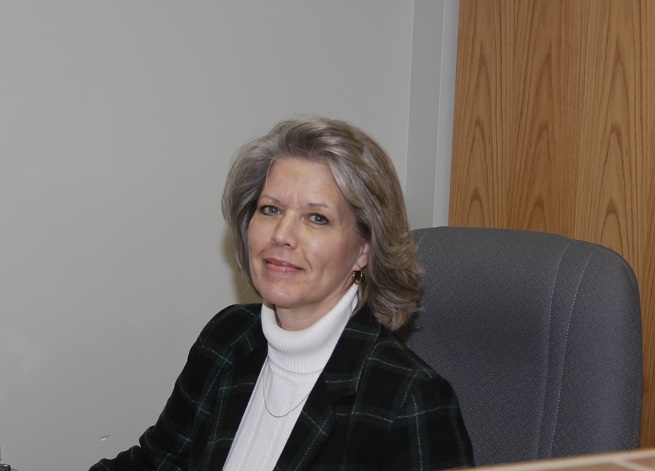 Caroline – Joined the company in 2008, handles the bookkeeping, payables and payroll for the company.  Caroline manages a variety of other responsibilities including the operation of an outdoor party center in South Russell with her husband "Bean" called "Bean's Backyard".
ACCOUNT EXECUTIVES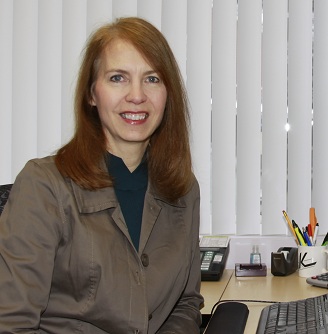 Kim – Joining F&E CheckPros in early 2006, Kim brings extensive experience in corporate-level project leadership and management.  Her deep background in operations, marketing, and technical sales enables her to provide valuable input and support to her clients.  She has a recognized talent for attention to detail while keeping "the big picture" in view.  F&E clients and supporting vendors often applaud Kim for her solution insights and reliable follow-through.   Kim enjoys an active life outside of work with her husband and their teenage daughter.
OPERATIONS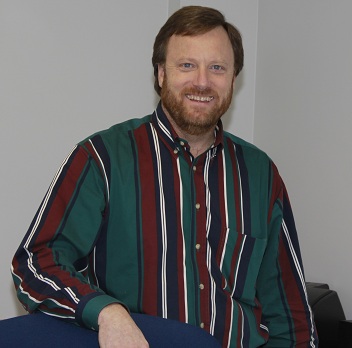 Brad – As Director of Operations, he oversees the fulfillment of orders as defined by the sale of the Account Executive, ensuring each customer's complete satisfaction.  Brad has extensive operations, consulting and management experience dating back to his graduation from Clarkson University in 1984.  He enjoys SCUBA diving, camping, photography and sightseeing the state and national parks while vacationing around the U.S. with his wife and children.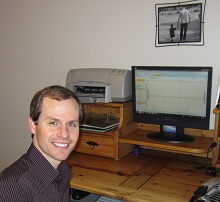 Jerris – Having worked with F&E CheckPros for over five years and joining the team in a full-time capacity in early 2011, Jerris project manages solution implementations for the company.  His employment history includes technical expertise in both financial institution and remittance processing environments.  Away from the office, he enjoys exploring the outdoors and the wonders at zoos, helping out on the family farm and creating other memories with his wife and two younger children.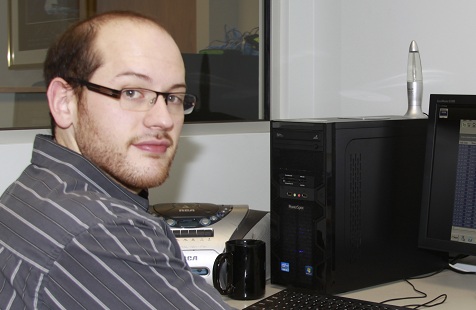 Jason – Joining the group heading into 2009, his diverse technical capabilities and MIS degree suit him well in handling the details of equipment repair to software configuration, keeping customer's systems running smoothly.  In his personal time, Jason is an avid beer brewer as well as an accomplished musician.  Chances are that you'll find him playing rock or blues on a variety of instruments in a couple of bands in the Greater Youngstown/Sharon, PA region.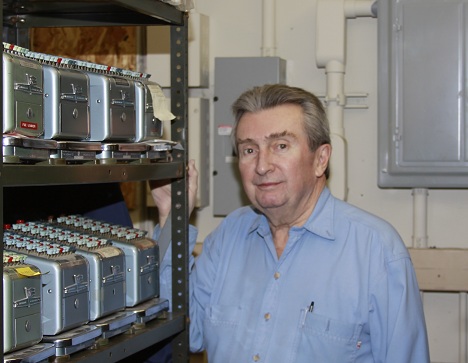 Glenn – As a service technician since 2004, Glenn primarily works behind the scenes in "his workshop" ensuring every machine brought through the facilities meets his high standard of "customer ready".  As a retiree of CEI, Glenn enjoys tinkering around the house, cottage on the lake and on any machine or vehicle between periodic vacations along the Eastern US and cruises.